London's Wholesale Markets
Our plans for the City's three historic food markets
Find out more about our vision for bringing these three historic markets together at Dagenham Dock, and the futures of each market site by clicking on the boxes below.
Protecting the futures of our three historic markets by relocating to Dagenham Dock.
The potential for a new housing led mixed use site. 
 ⠀

New Smithfield Concepts are available to view.
Reimagining the Smithfield Market site to house uses that compliment Culture Mile.
A mixed development including homes and offices in Canary Wharf.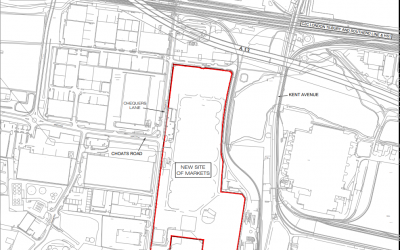 The City of London Corporation submitted a Private Bill to Parliament on Monday 28 November to relocate Billingsgate Market and Smithfield Market to Dagenham Dock.
read more