City Corporation wholesale markets relocation to bring thousands of jobs to Barking and Dagenham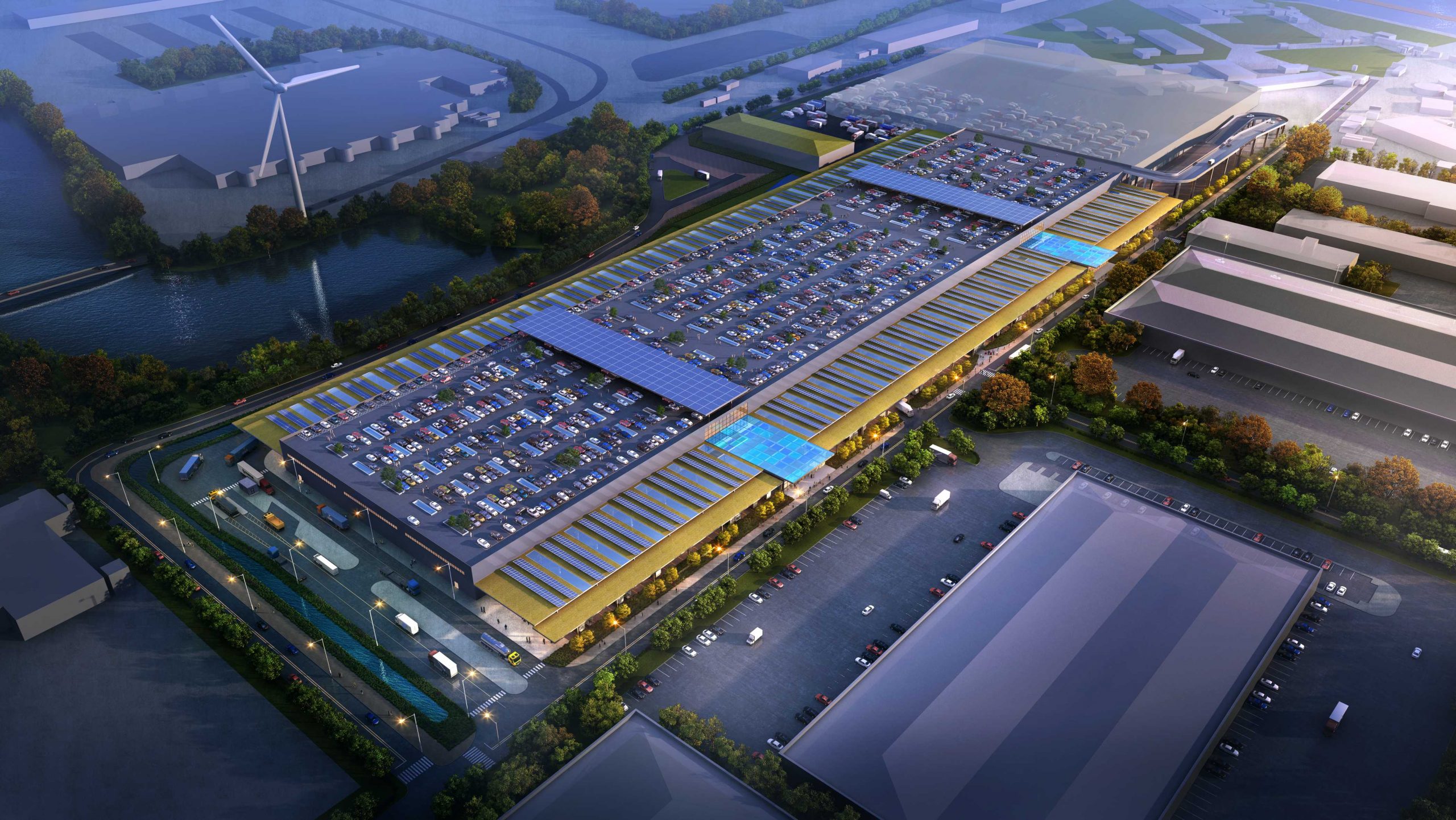 The City of London Corporation has approved plans for a major regeneration programme, which will see London's historic wholesale markets relocated to a purpose-built site in Dagenham Dock, bringing thousands of jobs to the area. 
Today (November 17), the Court of Common Council – the City Corporation's principle decision-making body – voted to deposit a Private Bill in Parliament to relocate Billingsgate and Smithfield wholesale markets.
​The City Corporation will invest nearly one billion pounds directly into Barking and Dagenham to regenerate 42 acres of industrial land into a modern, sustainable wholesale food market, stimulating the local economy and ensuring resilience in the food supply of London and the southeast.
The new market will bring an estimated 2,700 new jobs to Barking and Dagenham and support 7,850 jobs across the UK – an increase of 1,140 (or 17%) on the jobs supported by Billingsgate and Smithfield currently.
The relocation will stimulate economic growth, generating around £14.5 billion in cumulative productivity benefits (Gross Value Added) for the UK economy to 2049.
Relocating Smithfield Market offers the opportunity to reinvigorate an historic part of the Square Mile, preserving and opening up the listed buildings for the public to enjoy. The site will become home to the new London Museum, alongside a complementary cultural and commercial offer.
The land at Canary Wharf that will be unlocked by relocating Billingsgate could provide around 2,000 new homes and other social infrastructure.
Chairman of the City Corporation's Policy and Resources Committee, Chris Hayward, said:
"This is a major milestone in an ambitious programme with economic growth at its heart – something our country so clearly needs.
"Our investment in delivering modern, environmentally-sustainable wholesale markets in Barking and Dagenham will boost the economy across east London, supporting jobs, skills and training.
"The existing Smithfield Market site is at the heart of our vision for Destination City, where the new London Museum will showcase the capital's rich culture and history to millions of visitors.
"Relocating our markets will help ease traffic and improve air quality in inner London, while unlocking land at Billingsgate for new housing."
The City Corporation owns and manages three wholesale food markets – Billingsgate Market in the London Borough of Tower Hamlets, New Spitalfields Market in the London Borough of Waltham Forest and Smithfield Market in the City of London.
The City Corporation's ambition remains to relocate New Spitalfields to Dagenham Dock alongside Billingsgate and Smithfield at a later date.
London's wholesale markets, and many others across the country, are governed by legislation which means they can only be relocated with consent from Parliament. The deposit of a Private Bill by the City Corporation on 29 November will commence this process.
The new market at Dagenham Dock is expected to open between 2027-2028.
Leader of the London Borough of Barking and Dagenham, Cllr Darren Rodwell, said:  
"I'm delighted we've reached this next milestone for the relocation of the world-famous wholesale markets to the borough.
"London is moving east, delivering huge opportunities, like this, for new jobs and hundreds of millions of pounds of investment into the local economy.  
"I'm excited by plans we are working on with stakeholders for a new Good Food Economy Partnership to unlock the full opportunities from the food sector for local residents and businesses.
"This includes a pipeline for local talent with tailored training opportunities, apprenticeships and new business start-up opportunities alongside an improved and healthy food offer."
The City Corporation is the major funder of the new Museum of London, soon to be rebranded the London Museum, which will be one of Europe's largest cultural projects.
________________________________________________
Notes to editors: 
Image credit
Chetwoods for the City of London Corporation
About the City of London Corporation
The City of London Corporation is the governing body of the Square Mile dedicated to a vibrant and thriving City, supporting a diverse and sustainable London within a globally-successful UK. www.cityoflondon.gov.uk 
 About Chris Hayward
Throughout his career Chris Hayward has worked in the construction, aviation, infrastructure and global events management sectors. He is currently a Director at leading communications agency JBP, a consultant at Keltbray Limited, and Director of Hayward Properties Limited. He is a former Deputy Leader of Hertfordshire and Dorset County Councils. As Policy Chairman, he effectively operates as the political Leader of the City Corporation.