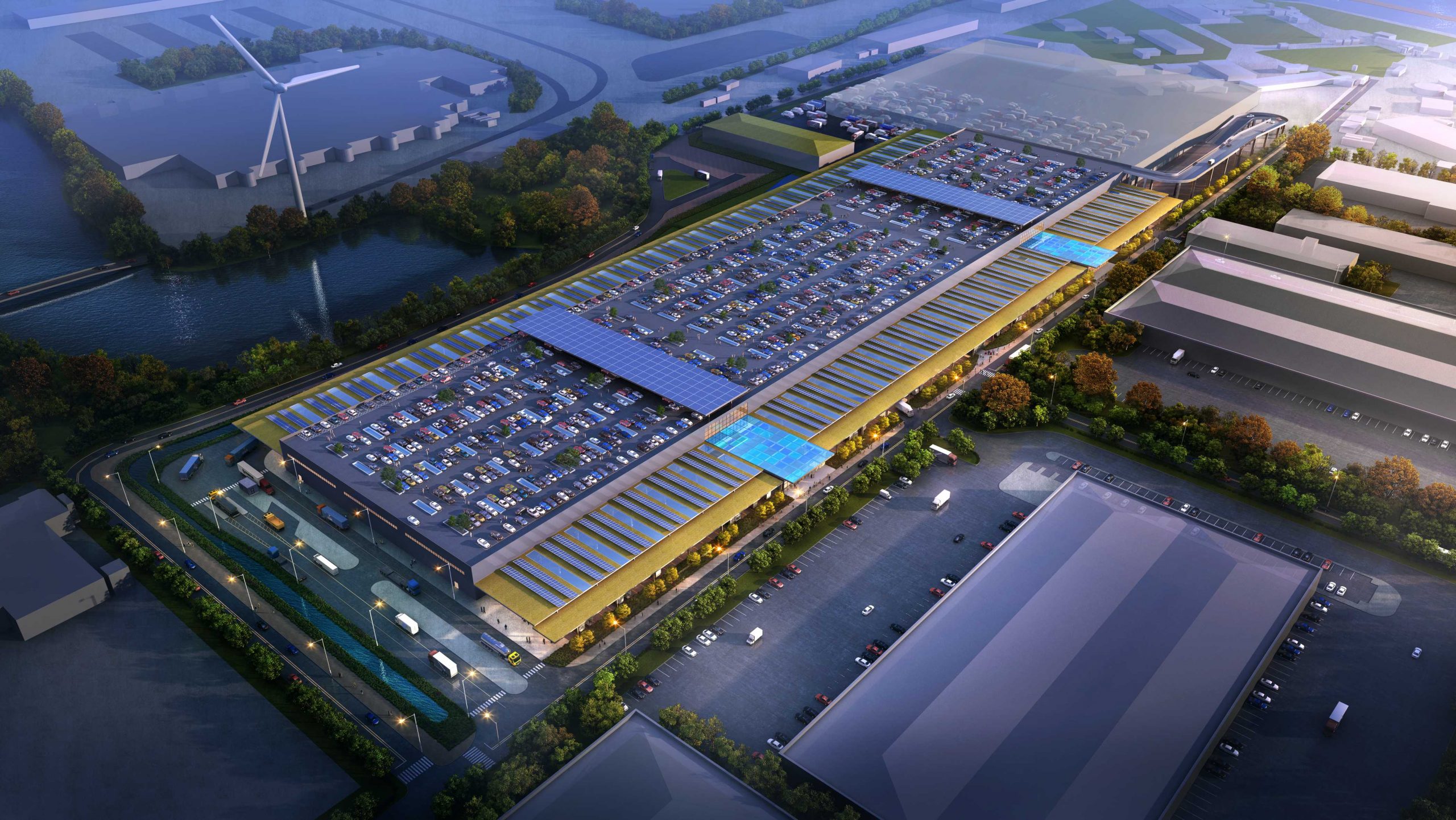 Bringing the wholesale markets together will secure the future of London's wholesale markets by creating a modern, sustainable food centre for London and the South East.
Benefits of the move will be felt across the whole supply chain, across several boroughs and by a wide range of Londoners.
Over 30 years this programme could generate £45Bn for the economy, the equivalent of £16Bn in today's money.​
The City Corporation will be investing nearly one billion pounds in ​Barking & Dagenham, one of the Government's London targets for levelling up.
If the City Corporation's ambition to relocate all three wholesale markets is realised, the scheme would regenerate 42 acres of land in Barking and Dagenham, providing jobs and education facilities for local residents. The regeneration will act as a catalyst for the development of a food economy within the borough, in turn supporting town centre activities.
The City Corporation, as part of the planning conditions, will also be providing investment into local infrastructure.
This scheme would regenerate over 90 acres on four sites, which could provide:
More than 5,000 homes
More than 19,000 jobs
Around 270,000 sqm of commercial space
36,000 sqm of public realm improvements across the LBBD and the existing sites​
Opportunity to re-vitalise a significant are of Central London to enable better public access to Smithfield's historic buildings
Opportunity to significantly cut down on heavy goods vehicle movements
The new site at Dagenham Dock will enable the City Corporation to build more sustainable facilities, save energy and cut down on vehicle movements. We are also working with partners to explore the low-carbon freight solutions offered by the riverside location on the Thames.
This will contribute to the achievement of the City of London Corporation's net zero targets.
Data on the London Borough of Barking and Dagenham shows that there is significant food poverty in the Borough. This is indicated by high rates of obesity, particularly in the young, and low consumption of fresh food.
Co-location our three wholesale markets in this location will provide better access to fresh food in an area which needs it.
Food education and training activities, run in collaboration with Barking and Dagenham Council, are a key pillar of our proposals for the new market, which aim to improve both health and economic outcomes in the borough.